El Salvador is Winning
---
February 21 the 2023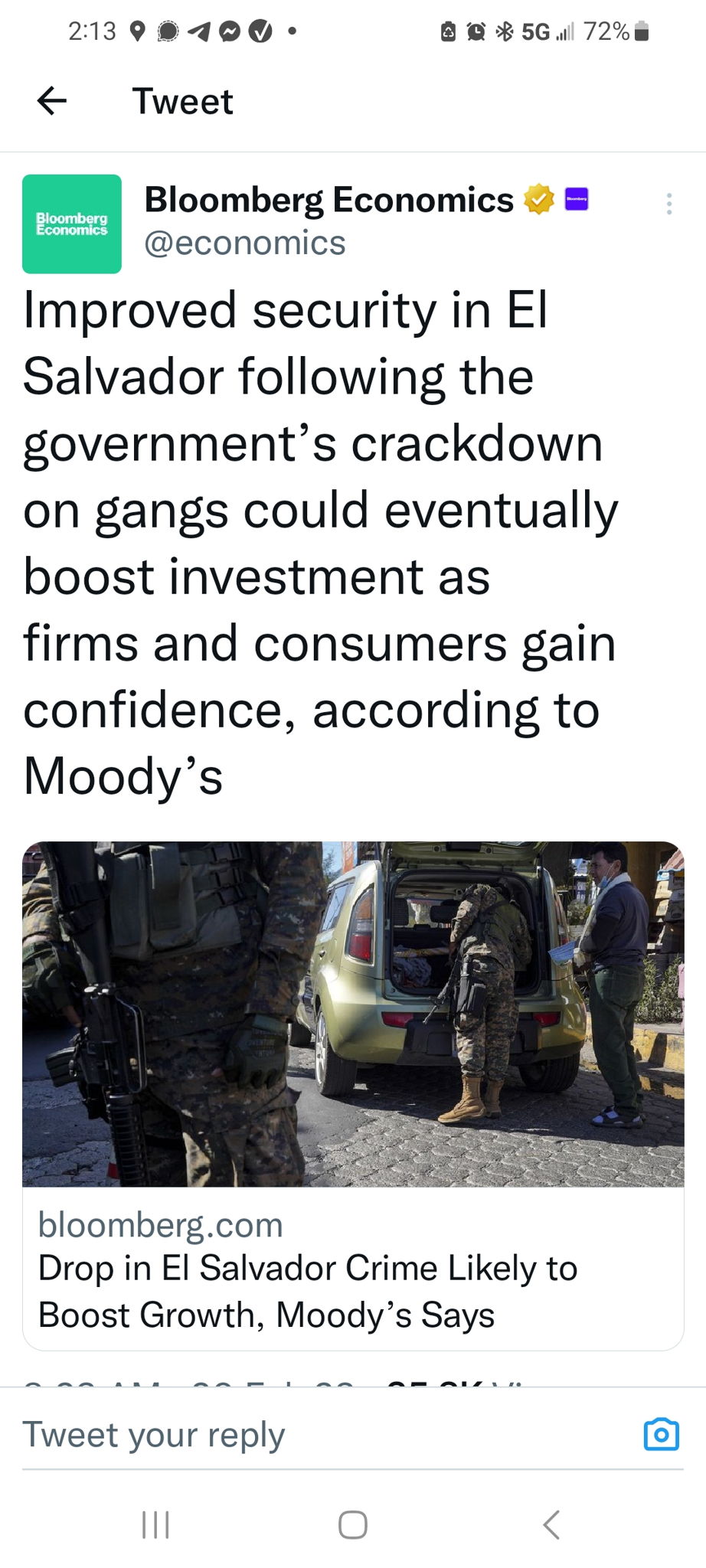 It's booming!!!
🍊💊
#elSalvador
Been here for a year and a half now. Brought financing to all the Foreigners looking to move here (got the official green light in November)
But it took almost a year to do it? Why (because when I landed here I wanted to buy as I do every country I go to)
This time it was different! I went into debt still have bills to pay and make right.
Thing is.. I made a huge sacrifice investing here.
Sacrificed my time with my little ones
My Home
My finances
Ect...
But now everything is coming together, just in the nick of time.
I have 2 companies.. employees ect.
Sometimes you just gotta say Fuckit it's gonna work or it's not gonna work but I'm not walking away from this!!!
And here we are Bloomberg is now writing about that "MOST DANGEROUS COUNTRY in the WORLD." 🌎
Now instead of serving and helping people with home ownership in the U.S. I get to help people from all over the world #relocate into this country 🥳
#Elsalvador
#moving to elsalvador411.com